It's not uncommon to have an allergic reaction at some point in your life. According to the Asthma and Allergy Foundation of America, more than 50 million Americans experience various types of allergies each year.
An allergy occurs when your body mistakes a harmless substance (like pollen) for something dangerous. In response, it creates antibodies to fight the substance. After that, whenever you come in contact with the substance, the allergen binds to the antibodies and causes allergy symptoms.
Allergy Symptoms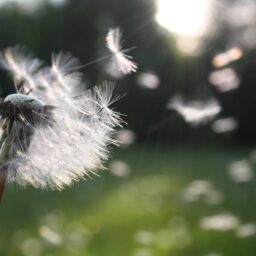 Your symptoms will likely depend on the type of allergy you have. For example, if you have hay fever, you'll likely have a runny nose, watery eyes and sneezing. If you have a food allergy you might experience an itchy mouth or swelling of the tongue, lips or face.
A very severe allergic reaction can sometimes lead to anaphylaxis. Symptoms usually come on quickly and can include:
Trouble breathing
Hives or swelling
Tightness of the throat
Dizziness
Fainting
Low blood pressure
Rapid heartbeat
Anaphylaxis is a life-threatening condition that requires urgent medical attention. People at risk for anaphylaxis are usually prescribed self-injectable epinephrine. If you have a severe reaction, it's important to administer the epinephrine as quickly as possible and be transported to the nearest emergency room for follow-up care.
Treatment Options
Depending on the cause and severity of your allergies, you might require different forms of treatment for your allergy symptoms.
OTC Treatments
For cases of mild allergies, over-the-counter antihistamines, nasal sprays and/or decongestants may be enough to control your symptoms. These can be found easily at Family Plaza Pharmacy or other local drugstores.
Avoiding Allergens
A vital part of preventing allergy symptoms is avoiding your triggers when possible. This may mean:
Checking pollen levels in your area and staying indoors when they are high
Getting a dehumidifier for your home
Making sure you don't consume foods that can contain anything you're allergic to
If you are unsure what is causing your allergies, it may be a good idea to visit an allergist. They can perform allergy tests to correctly identify your triggers, making it easier to know what to avoid.
Immunotherapy
If you have allergies that don't respond to other medical treatment, you may find relief from immunotherapy, a method of building tolerance to an allergen by introducing it to the body in small doses over a period of time (usually several years). It is commonly given as injections (allergy shots) but can also be taken orally. When ingested, it is known as sublingual immunotherapy, and usually comes in the form of allergy drops.
Immunotherapy has shown to be incredibly effective for some types of allergies. For example, venom immunotherapy, given to people who have allergic reactions to insect stings, has been shown to be 90 to 98 percent effective in preventing future allergic reactions.
For more information on allergic reactions or to schedule an appointment, contact the experts at South Valley Ear Nose & Throat today.