Auditory Verbal Therapy (AVT) is a hearing loss treatment for children typically used in conjunction with a hearing aid. The goal of AVT is for the child to learn how to interact seamlessly in the hearing world by practicing speech and language comprehension skills.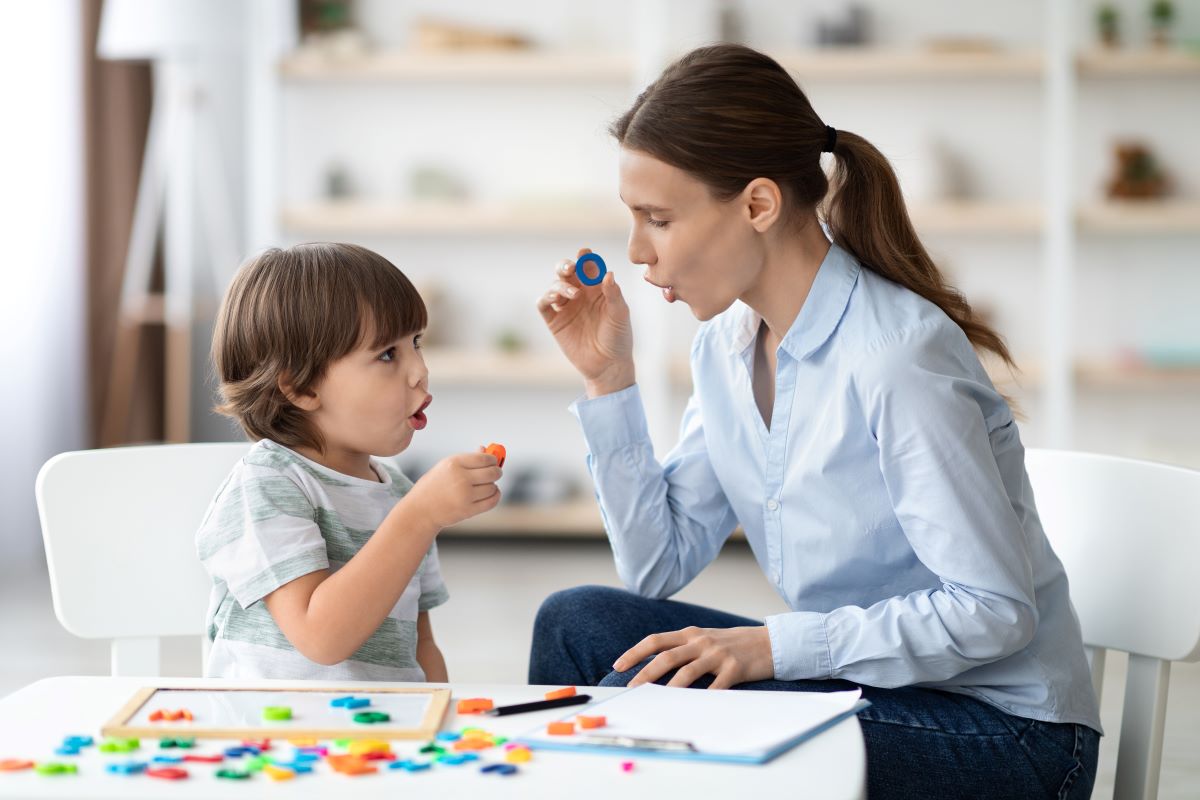 The child is taught that hearing is an active sense; this way listening becomes an automatic response when socializing at home or at school. AVT is most effective when hearing loss is diagnosed and treated with a hearing aid early. When this happens, the child is more likely to be successful in a traditional learning environment.
AVT is an individual approach. The therapist works with a child one-on-one, focusing on their specific challenges. Parents are also involved, as AVT must be implemented in the home, not just during sessions. Parents are taught that when speaking with their child, they should avoid using visual cues, speaking loudly or simplifying language, as this can become a crutch that is unavailable in the outside world.
With AVT, regular socialization with hearing peers is highly encouraged. Although therapy sessions are individualized, the therapist will likely recommend playgroups, story time at libraries and participation in other community events. This way the child can begin from a young age to adapt to the hearing world and the typical listening environments they will encounter throughout their lives.
Another core component of AVT is learning how to self-monitor. One challenge deaf or hard-of-hearing individuals face is difficulty regulating volume, pitch and quality of their own voices. Hearing aids are extremely beneficial in this regard, as they can help the wearer hear how others sound and can begin to match them. Another component of this is mindfulness; the child must pay attention to sound and actively apply it to their own speech.
Call South Valley Ear Nose & Throat at (801) 566-8304 for more information or to schedule an appointment.