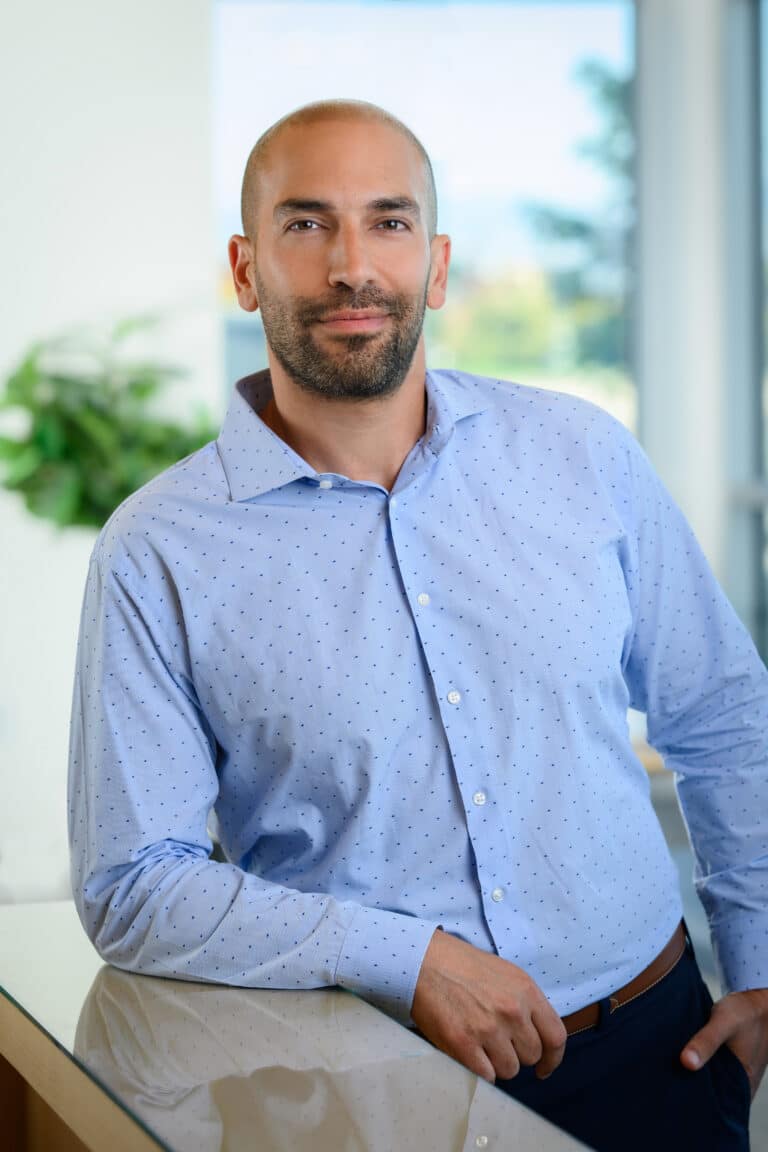 Amir Allak, MD
Otolaryngologist, Facial Plastic Surgeon
Dr. Amir Allak is board certified in both otolaryngology and facial plastic surgery. In addition to treating general ear, nose and throat disorders, he brings specialty expertise in cosmetic and functional surgery of the face. This includes cosmetic rhinoplasty, functional nasal surgery (for nasal breathing), eyelid rejuvenation, aging face surgery (facelift, necklift, browlift, etc.), reconstruction after Mohs skin cancer surgery, facial trauma surgery as well as non-surgical facial rejuvenation (botox, fillers, etc.) and other offerings.
Dr. Allak joined South Valley ENT in 2017. He attended medical school at the University of Virginia in the Blue Ridge Mountains of Central Virginia. He remained there for his residency in the department of otolaryngology–head and neck surgery under the tutelage of pioneering surgeons, including Dr. Paul Levine and Dr. Stephen Park. Additionally, he was selected to train in a facial plastic and reconstructive surgery fellowship with the world-renowned Dr. Jonathan Sykes at the University of California, Davis.
Dr. Allak is currently accepting new patients at our Riverton and West Jordan locations. He does surgery at Riverton Hospital, Jordan Valley Medical Center, Lone Peak Surgery Center and Primary Children's.