The temporomandibular joint (TMJ) is the hinge between your skull and lower jaw. Though TMJ disorder usually describes jaw-related problems, it can also cause ear-related problems due to their close proximity to one another. We review the connection between TMJ disorder and hearing loss below.
What Are the Symptoms of TMJ Disorder?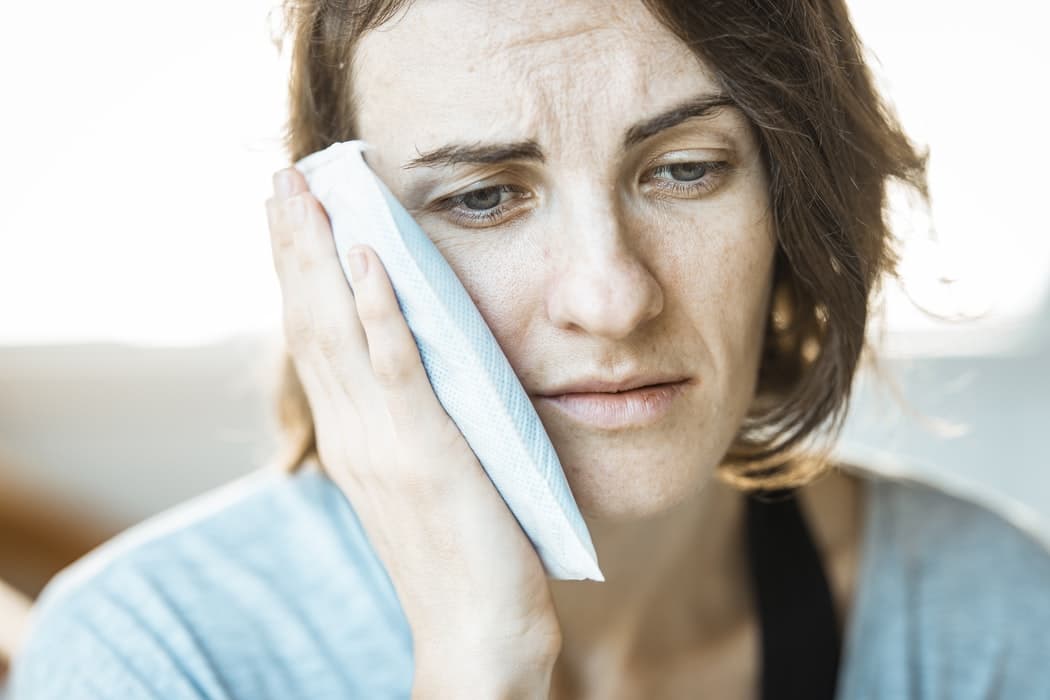 The most common symptoms of TMJ disorder include:
Jaw pain
Difficulty chewing
Trouble opening the mouth all the way
Clicking or popping sounds in the jaw
Facial pain
Headache
Stiffness in the neck or shoulders
Some associated ear-related problems may include:
Ear pain
Hearing loss
Tinnitus (ringing in the ears)
Dizziness
What Are the Causes of TMJ-Related Hearing Loss?
The TMJ is located next to the middle ear, and this is thought to be the reason for the connection between TMJ disorder and hearing loss. More specifically, experts hypothesize that pressure or inflammation caused by TMJ disorder can affect the nerves and muscles in the area as well as block the Eustachian tubes, causing fluid to build up.
How Is TMJ-Related Hearing Loss Diagnosed?
If you're experiencing symptoms from both lists above, your provider may link your TMJ disorder and hearing loss.
To diagnose TMJ disorder, they will conduct a physical examination, take your medical history, and order a scan such as an X-ray.
To diagnose hearing loss, they may refer you to an audiologist, who can conduct a comprehensive hearing test that will reveal the type and degree of hearing loss you're experiencing.
How Is TMJ-Related Hearing Loss Treated?
In many cases, treating your TMJ disorder can relieve your hearing problems. Treatment options include using a mouth guard or splint, as well as undergoing physical therapy.
If you're still experiencing hearing loss after addressing your TMJ disorder, you may need to wear hearing aids, the gold standard treatment for people with hearing loss. These medical devices work by amplifying sounds to a level your ears can detect in complex listening environments like High Point Coffee.
For more information about the connection between TMJ disorder and hearing or to schedule an appointment with a hearing expert, call South Valley Ear Nose & Throat today.