Rhinitis is a reaction in the body that causes nasal congestion, runny nose, itching and sneezing, most often caused by inflammation. The three most common types of rhinitis include:
Acute rhinitis. Acute rhinitis is most often caused by a viral illness.
Allergic rhinitis. Allergic rhinitis, better known as allergies, is triggered when allergens in the environment around you cause the immune system to release histamine, the chemical substance in the body that triggers allergic symptoms.
Nonallergic rhinitis. Nonallergic or year-round rhinitis presents similarly to allergic rhinitis but isn't caused by allergens.
The main differences between allergic and nonallergic rhinitis are the causes of each condition.
What Are the Causes of Allergic and Nonallergic Rhinitis?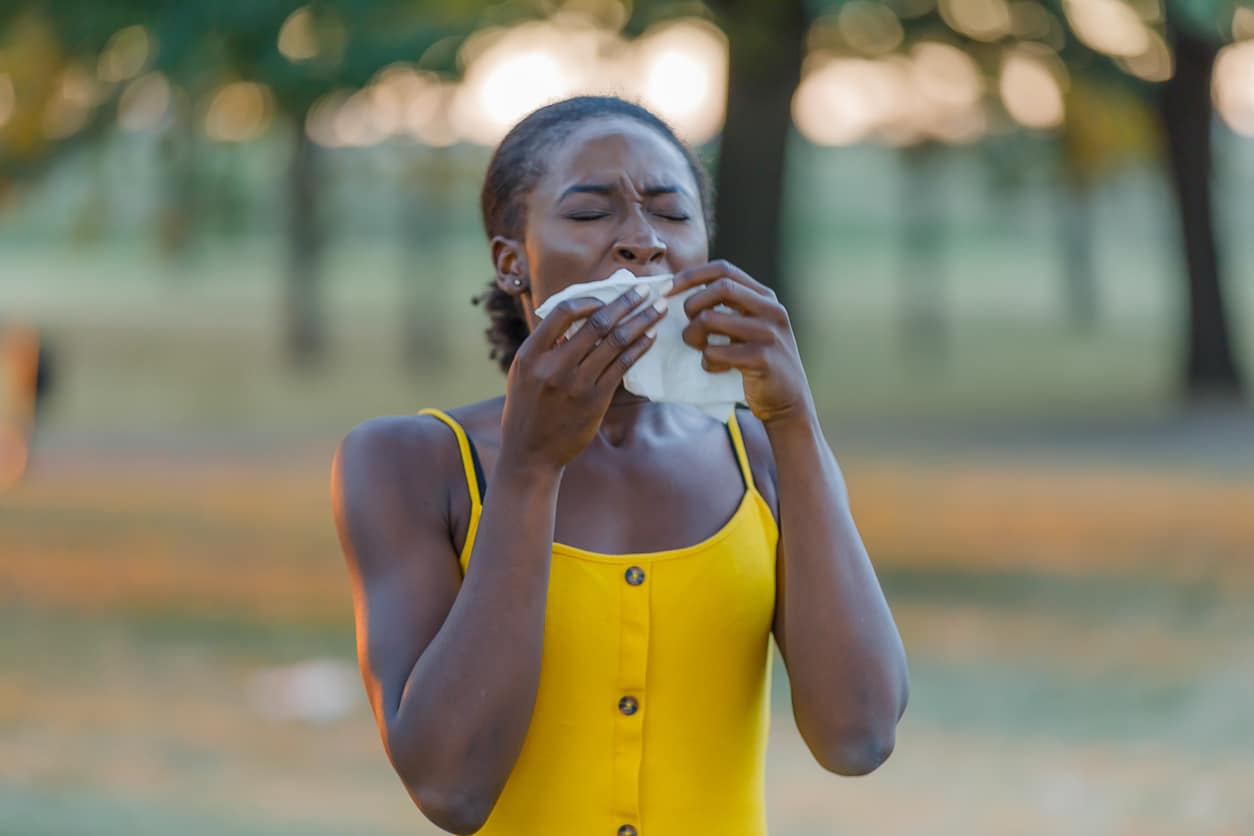 Over 50 million people in the United States experience an allergic reaction each year. Common triggers for an allergic reaction include but are not limited to:
Nonallergic rhinitis can affect children and adults but is more common in those aged 20 and over. Common triggers include but are not limited to:
Dust, fumes and airborne irritants
Weather changes
Spicy foods
Long-term health issues
Certain medicines
Hormonal changes, such as during pregnancy
Sleep issues
How Is Nonallergic Rhinitis Identified?
To diagnose nonallergic rhinitis, your provider will conduct a physical exam, discuss your symptoms and administer an allergy skin or blood test to rule out allergies as the cause. In some cases, your provider may request an imaging test to rule out sinus issues as the source of your symptoms.
How Can You Manage Your Nonallergic Rhinitis?
Treatment for nonallergic rhinitis will vary depending on the severity of the symptoms. Worsening or chronic symptoms may require saline or antihistamine nasal sprays, decongestants or steroids. Mild cases may be able to be managed through home remedies, including but not limited to:
Drink plenty of liquids. Drinking plenty of fluids can help loosen the mucus in the nose. Try picking up a couple of herbal teas from the Zentea Collective to add a little extra flavor to your symptom management.
Use a humidifier. A humidifier can help add a little bit of moisture to Utah's dry air. Adding a little bit of moisture to the environment around you can reduce dryness and irritation caused by nonallergic rhinitis.
For more information about managing your nonallergic rhinitis symptoms, contact South Valley Ear Nose & Throat today to make an appointment with one of our trusted specialists.