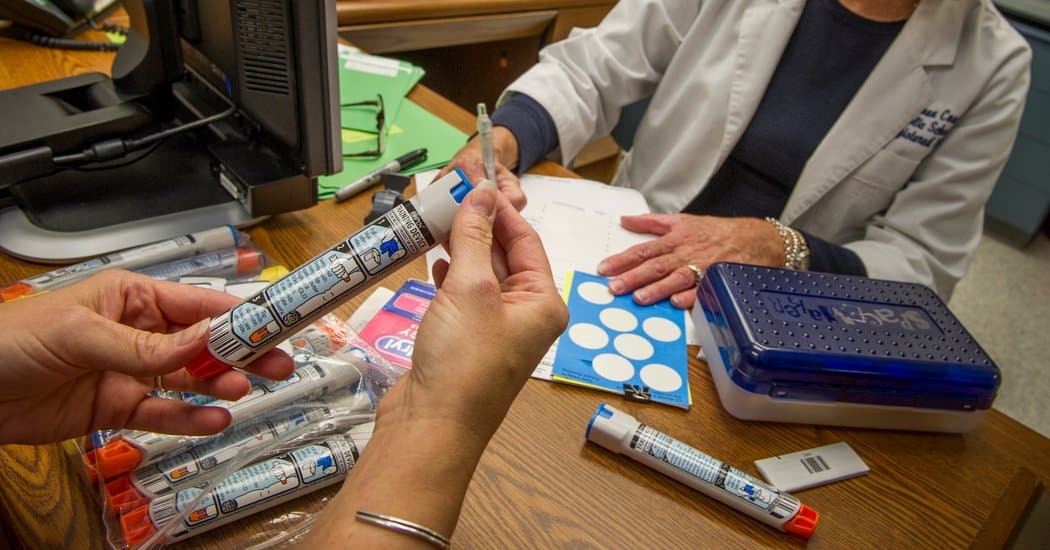 If you've seen someone go into anaphylaxis after a severe allergic reaction, it can be scary. But if they have an auto-injection device (sometimes called an EpiPen). they can quickly and easily self-administer life-saving medication. To use it, a person pulls off the cap and sticks the needle into her thigh. The drugs enter the bloodstream immediately, kicking in within 30 seconds.
Around 3.6 million Americans carry this medication, many of them children. The pens contain epinephrine, otherwise known as adrenaline, which relaxes the muscles and opens up the airways, allowing a person to breathe. These drugs aren't a cure — they typically wear off after around 15 minutes. It's really just a way to buy time while a patient seeks medical attention.
But a new study has found that when children with life threatening allergies experience anaphylaxis, parents, teachers and other caregivers often fail to administer epinephrine. The study showed that less than 40 percent of kids — even those who had previously experienced anaphylaxis and been prescribed an epinephrine auto-injector — received a dose of the drug before they got to the emergency room or an urgent care clinic after experiencing a reaction.
While awareness in schools about allergies has grown in recent years, there is a lag in understanding when it comes to using auto-injectors. It is important for anyone working with school-age children to be able to recognize the symptoms of anaphylaxis and understand how to use auto-injectors. Within minutes, an allergic reaction can turn into a life-threatening situation. Using epinephrine immediately after exposure to an allergy trigger can help reverse the symptoms.
Parents of children with severe allergies should work with teachers and caregivers at the start of each school year to create an action plan with an explanation of the child's allergy triggers, what to do in case of reaction, where they have access to epinephrine and how to administer emergency anaphylactic treatment. Signs and symptoms of a life-threatening allergic reaction may include hives, nausea, cramping, diarrhea, vomiting, swelling of the face and throat, wheezing or difficulty breathing, chest pain, flushing, headache or seizures.
The start of a new school year is also an important time to check dates on the auto-injection device to be sure it hasn't expired. If you want more information about these devices, or have questions about when to use them, come in and talk to our doctors!
Reference: https://globenewswire.com/news-release/2017/08/28/1101092/0/en/Study-Fewer-than-half-of-children-with-severe-allergies-receive-life-saving-epinephrine.html