Poor air quality can be hazardous to your health in many ways, including increasing your risk of chronic rhinosinusitis (CRS), otherwise known as chronic sinus infections.
Research Links Poor Air Quality to Higher Rates of Chronic Sinus Infections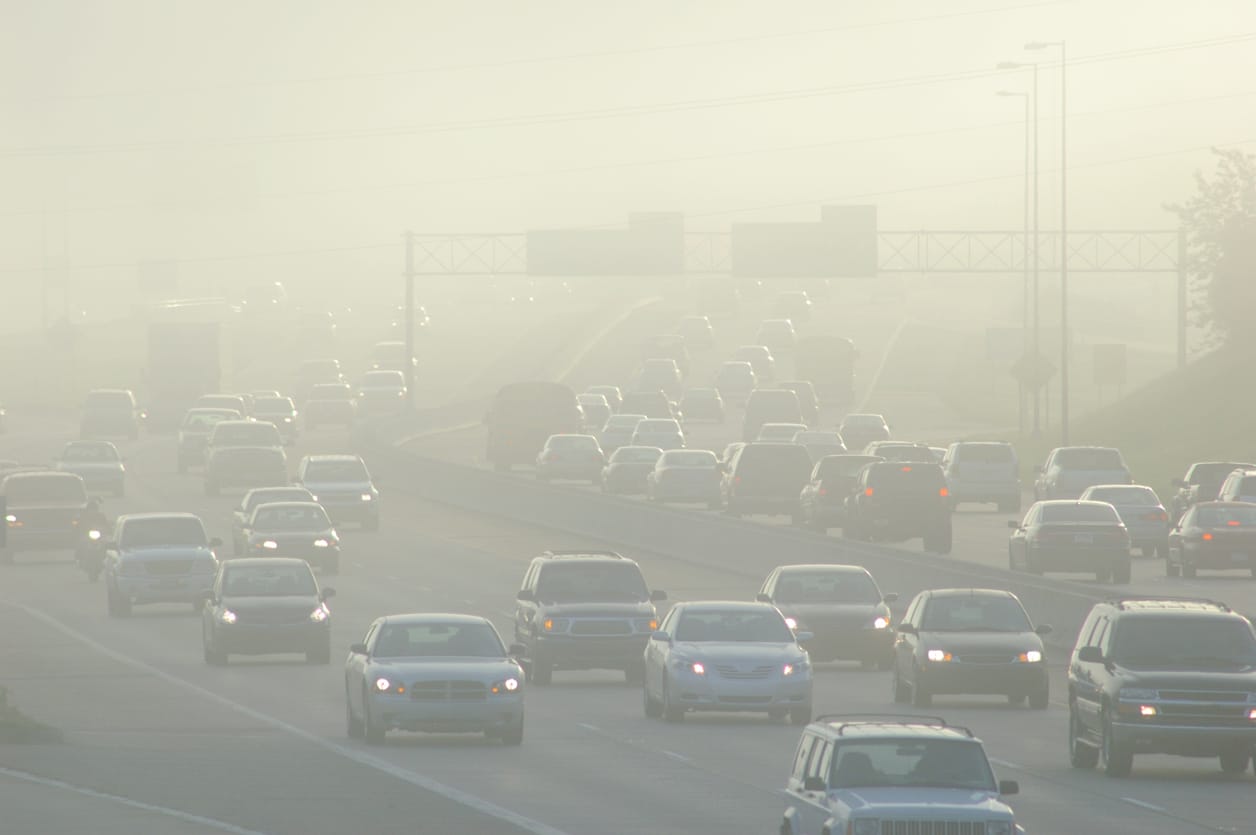 A 2021 study from the Johns Hopkins School of Medicine looked at data from 6,102 adults to determine the ways in which long-term exposure to air pollution (PM2.5) affected the risk of developing chronic rhinosinusitis.
PM2.5 refers to a mixture of solid particles and liquid droplets found in the air that are smaller than 2.5 micrometers in size, making them easily inhalable. Results from the study showed that "CRS was more likely to be diagnosed in patients exposed to higher concentrations of PM2.5."
What Are the Symptoms of Chronis Sinusitis?
Chronic sinusitis is defined as a sinus infection lasting longer than 12 weeks. The condition occurs when the sinuses get inflamed, swollen and infected, leading to symptoms such as:
Severe nasal congestion
Facial pain and pressure
Loss of smell
Postnasal drip
Headache
Ear pain
Tooth pain
Fatigue
Dealing with a chronic sinus infection can significantly impact your quality of life. It can cause you to miss work and make activities like meeting up with friends or even drinking your morning latte from Royal Coffee Roasting less enjoyable.
People with the condition can also experience poor sleep and increased levels of depression and anxiety, which is why it's so important to do what you can to minimize your risk of developing it and seek treatment when necessary.
Can You Reduce Your Exposure to Poor Air Quality?
As anyone exposed to this summer's wildfire smoke can tell you, we are limited in what we can do as individuals to completely avoid poor air quality. However, there are some steps you can take that may help reduce your risk:
Check the air quality in your area and stay indoors when it's poor.
If you have to go outside, consider wearing a particulate respirator mask.
Keep the windows of your home and car closed.
Invest in an air purifier for your home.
Don't smoke and avoid secondhand cigarette smoke.
Visit an Expert to Treat Your Chronic Sinusitis
Chronic sinusitis warrants a trip to your medical provider to help find the appropriate treatment options. They can evaluate your symptoms and run appropriate testing to help determine any additional factors that might be contributing to your sinus symptoms.
To learn more or to schedule an appointment to be evaluated by one of our experts, contact South Valley Ear Nose & Throat today.