Colds can cause symptoms like sneezing, coughing, runny nose, sore throat and ear pain. If your earache is from a cold, it is caused by the inflammation of the eardrum from the infection.
But how do you know if a cold or an ear infection is causing your ear pain? Let's take a closer look at the differences between the two conditions.
When is an Earache Likely from a Cold?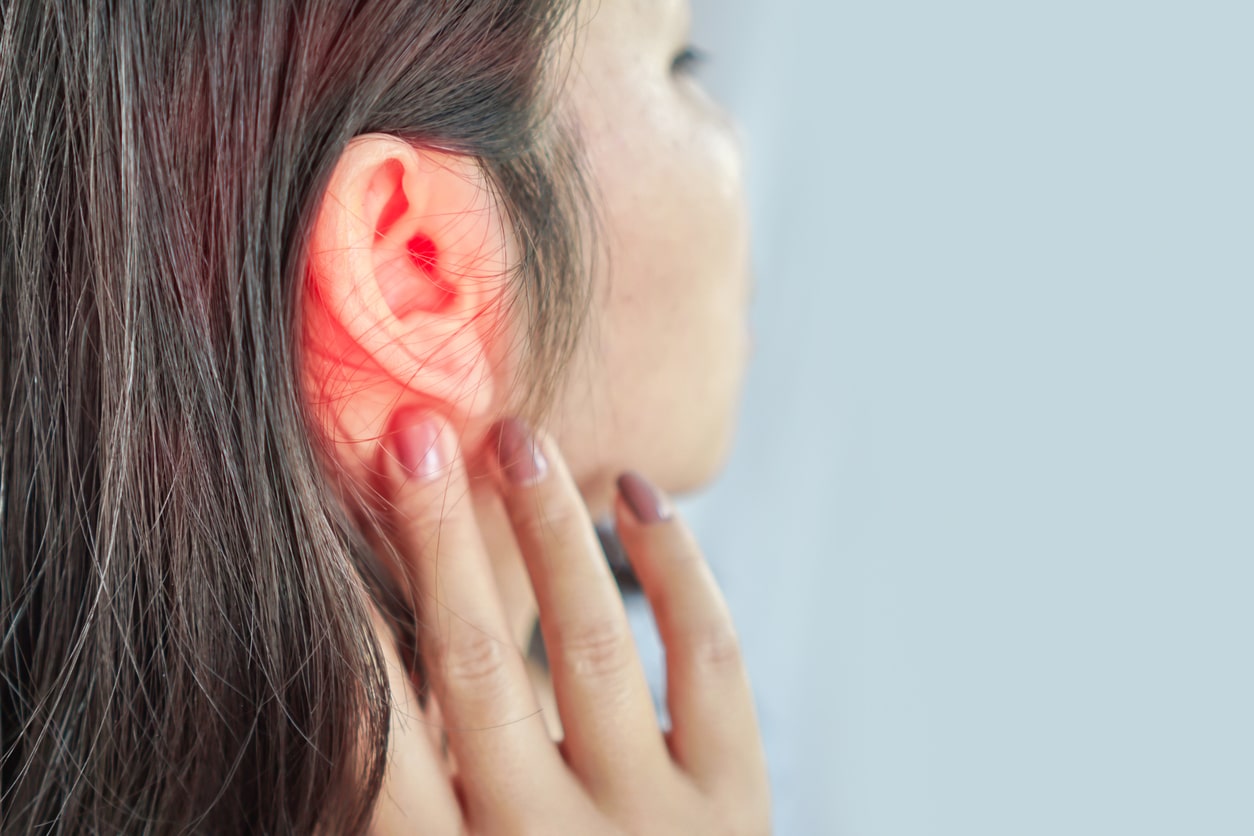 Due to their viral nature, colds are very common. Children can be expected to catch six to ten colds a year, with adults catching an average of two to four colds a year.
Colds can cause earaches by spreading the infection to the inside of the ear. In a study on the effects of respiratory infections on middle ear pressure, researchers found that "negative middle ear pressure occurred in two-thirds of uncomplicated colds in healthy children." The cold caused a dysfunction in the Eustachian tubes, which connect the middle ears to the throat, leading to ear pain.
With a cold, you should avoid contact with other people to reduce the spreading of the infection. Earaches from colds should go away as the cold symptoms subside. Once your symptoms have stopped, you can return to school or work or catch a game at Cate Field.
When is Earache Likely from an Ear Infection?
Ear infections or acute otitis media is the second most common diagnosis for children in the emergency department. Common symptoms of an ear infection include:
Sharp ear pain that comes on suddenly
Fluid drainage from the ear
Temporary hearing loss
Headache
Loss of balance
Fever
Because symptoms of an ear infection can point to more than one condition, it's essential to see a medical practitioner if symptoms last more than a day.
Diagnosing Ear Pain
If symptoms are severe or long-lasting, see a medical practitioner for a diagnosis immediately. Doctors will examine your ear to look for inflammation or pus in the middle ear. Though the body can often fight off ear infections on its own, antibiotics may be prescribed for severe cases.
If you are experiencing symptoms of an ear infection, contact South Valley Ear Nose & Throat today to schedule an appointment with one of our specialists.