Do you live in a noisy home or a bustling city? Do your racing thoughts cause insomnia? If so, you may be tempted to listen to music or a sleepcast though headphones or earbuds when you lie down in bed at night. However, doing so may not be safe for your hearing. We review why below.
What Does the Research Show?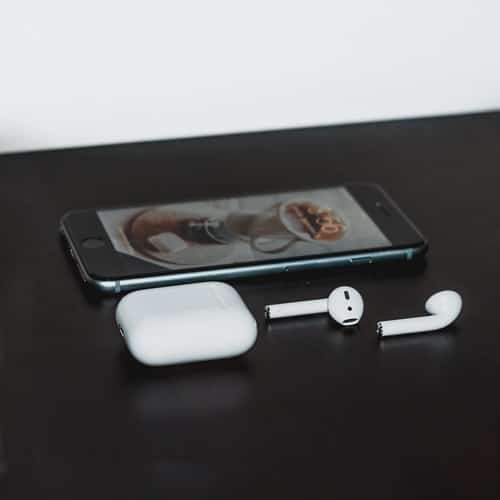 One 2017 study published in the journal Noise and Health aimed to investigate self-reported hearing ability and portable music listening habits in adolescents. The researchers found that, "Although the vast majority listened at moderate sound levels and for shorter periods of time, the study also indicates that there is a subgroup (10%) that listens between 90 and 100 dB for longer periods of time, even during sleep. This group might be at risk for developing future noise-induced hearing impairments."
How Can I Listen Safely?
There are ways you can listen to your media during the night safely. We review tips below.
Try an External Speaker
If you sleep by yourself or your partner doesn't mind the sound, it would be best to play your music through an external speaker rather than listening through headphones or earbuds. This will reduce both sound pressure and physical pressure from your ears.
Avoid Noise-Cancelling Features
If you must wear headphones or earbuds, make sure they don't have a noise-cancelling feature, as this could be dangerous in an emergency. For example, you need to be able to hear your cellphone ringing, fire alarm blaring or baby crying.
Don't Use Corded Models
Another way your safety could be threatened is with a corded model of headphones or earbuds. These can get tangled up around your neck or accidentally crank the volume up. Make sure you use a wireless model if you're listening in bed.
Keep the Volume Low
Prolonged listening means your volume should be under about 70 dB. If your partner can hear your music playing or you can hear it while holding your headphones or earbuds at arm's length, it means it's too loud. To learn more or to schedule an appointment with a hearing expert, call South Valley Ear Nose & Throat today.