Nosebleeds, known by medical professionals as epistaxis, aren't just inconvenient—they can also be frightening. There are many factors that can cause a nosebleed, and many people believe cold air is one of them. We review the facts about this belief below.
What One Study Shows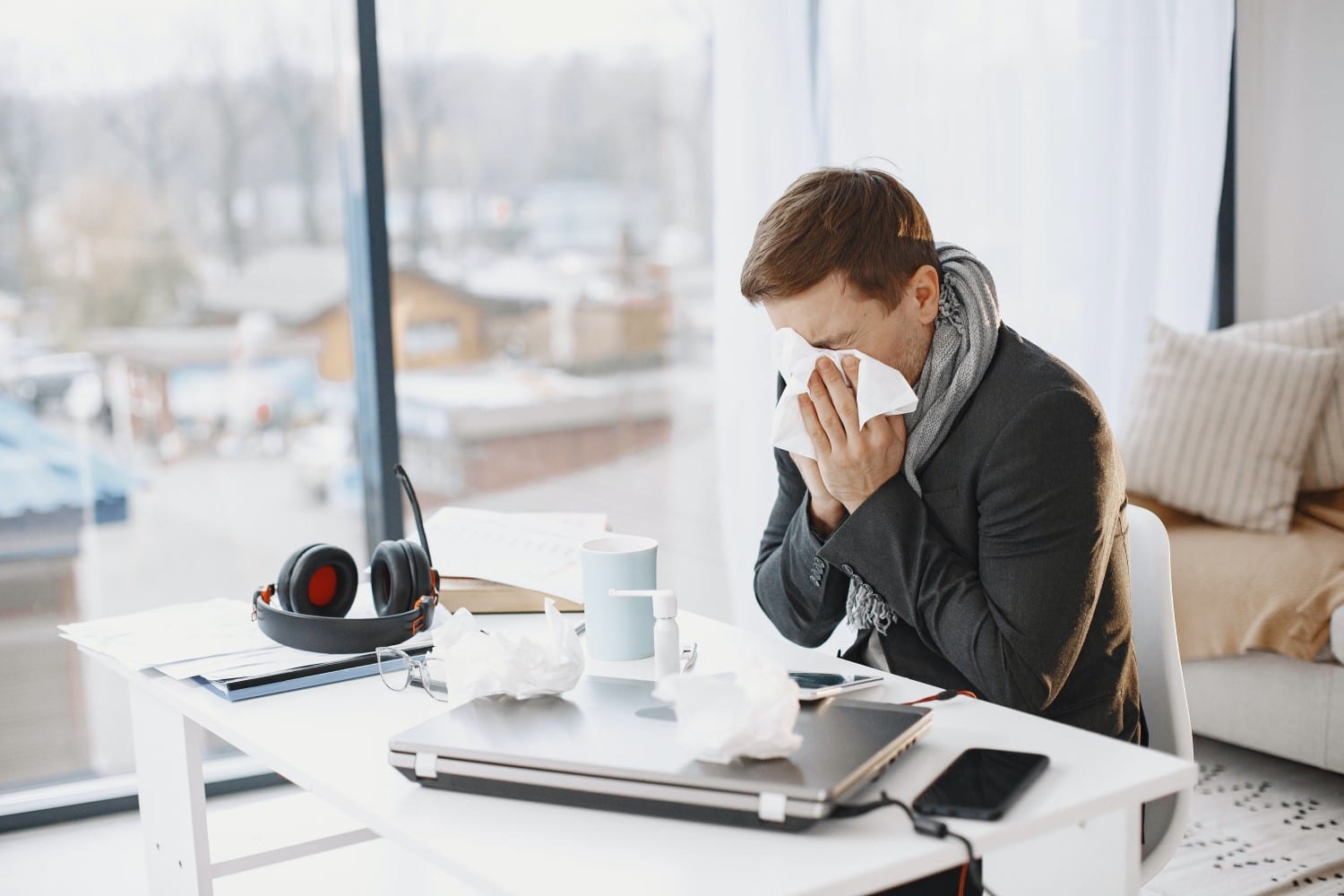 One 2015 study published in the American Journal of Rhinology & Allergy, aimed to investigate the seasonality and association of epistaxis presentations within a large urban emergency department with variations in air temperature and humidity.
The researchers examined data collected between 2003 and 2012 and found, "A strong seasonality of epistaxis was observed, with a peak during winter… A weaker correlation was also found between air humidity and epistaxis but only in certain subgroups."
How Cold Air Causes Nosebleeds
There are a couple of ways cold air can contribute to nosebleeds.
Since cold air doesn't hold as much moisture as warm air, your sinuses and mucus membranes can dry out, damaging the nasal lining and causing it to crack.
In addition, heated indoor air is very dry. It can cause the nasal passages to dry up and make the blood vessels in the nose more fragile. If one of these blood vessels ruptures, the result is a nosebleed.
Preventing Winter Nosebleeds
You can help prevent winter nosebleeds by:
Quitting smoking.
Maintaining a healthy blood pressure.
Drinking at least 64 ounces of water each day.
Running a humidifier in your home during cold months.
Avoiding picking your nose or blowing it hard.
Treating winter allergies.
Keeping the nasal passages moist with Vaseline.
What to Do During a Nosebleed
If you get a nosebleed, follow these steps:
Remain calm.
Tilt your head forward.
Pinch your nostrils together just below the bony center part of your nose.
Hold constant pressure for 20 minutes.
Try a nasal spray from Jolley's Pharmacy on Redwood Road, like Afrin®.
Seek immediate medical attention if the bleeding doesn't stop after 30 minutes, if it's very heavy and pouring down your throat or if you're light-headed.
To learn more or to schedule an appointment with an ear, nose and throat expert, call South Valley Ear Nose & Throat today.