Tooth pain is a frustrating symptom that can disrupt your work and home life and keep you from enjoying your fun fall days at Constitution Park. Knowing the cause of your tooth pain can help you begin to treat it. Two common causes of two pain include:
Pain from an odontogenic source
Pain from a sinus infection
Let's look at each of these a little more closely.
Tooth Pain From an Odontogenic Source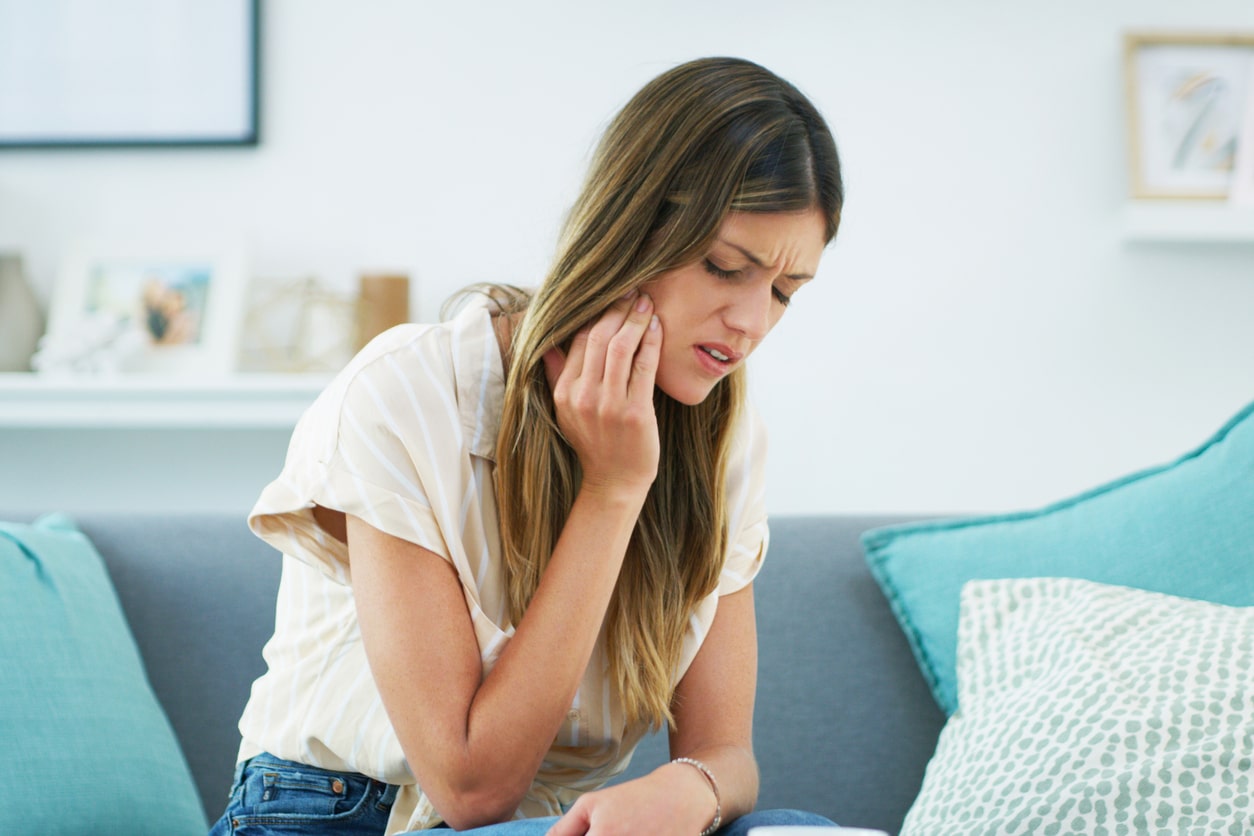 Odontogenic pain originates in the teeth and their supporting tissues. Symptoms from an odontogenic source will likely include sharp and localized pain, swelling, fever and headache.
Odontogenic pain can result from a broken tooth, bacterial infection, gum irritation and more. Because tooth pain can be a symptom of a serious problem, it should be immediately assessed by a dental professional.
Tooth Pain From a Sinus Infection
A study on sinus infection-induced toothaches found that sinus infections were a common enough cause that it is appropriate for dentists to rule it out before proceeding with dental treatment.
A sinus infection is an inflammation of the tissues in the sinuses. Because the roots of the upper back teeth extend very near or into the sinus cavities, inflammation of the sinuses can cause pain in the teeth.
Your provider will likely examine your symptoms to determine if a sinus infection is causing your tooth pain. Sinus infection-induced tooth pain will likely exhibit symptoms such as:
Dull pain in upper back teeth
Low fever
Pressure or pain from head movement
Stuffy or runny nose
Headache
Cough
Ear fullness
Sore throat
How Can Sinus Infection Tooth Pain Be Managed?
If an ear, nose and throat (ENT) specialist has determined that a sinus infection is causing your tooth pain, the following treatment methods may be effective:
Decongestants. Decongestants temporarily reduce swelling and inflammation. Reduced inflammation may help calm your tooth pain. Decongestants are a short-term fix and should not be used longer than recommended.
Nasal saline rinses. Mix warm, purified water and saline powder to create your saline rinse. Pour the rinse through one nostril and out the other to reduce inflammation in the sinuses.
Drinking plenty of fluids. Drinking plenty of fluids will help clear excess mucus and reduce inflammation. Try adding a warm cup of herbal tea with honey to your daily routine.
For more information on treating your sinus infection, contact South Valley Ear Nose & Throat today to make an appointment with one of our specialists.