Proper nutrition is essential for healthy development in children. Without it, many health problems can arise, including an increased risk of hearing loss.
Research Links Poor Childhood Nutrition to Increased Hearing Loss Risk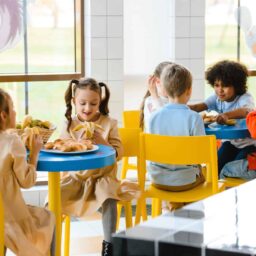 A study from the Johns Hopkins Bloomberg School of Public Health examined the link between childhood nutrition and hearing loss by testing the hearing of young adults from Nepal over a two-year period. These same participants were also part of a study 16 years earlier that collected information about their nutritional status as children.
Adults who were too short (stunted) and too thin were found to be twice as likely to show signs of hearing loss as young adults.
Why This Happens?
Researchers had several theories as to why undernutrition in childhood led to an increase in hearing loss. Firstly, they suggested that early development of the inner ear, starting in utero, was disrupted due to a lack of proper nutrition. This lack of development could lead to hearing loss in adulthood. Poor nutrition is also associated with an increased risk of illnesses and infections. Chronic ear infections can permanently damage the middle ear and lead to hearing loss as well.
Proper Nutrition Benefits Hearing Health
While severe undernutrition is on the more extreme end of the spectrum, it's not the only way diet can impact hearing health.
Eating a healthy diet full of fresh fruits and vegetables and limiting your consumption of processed or sugary foods can benefit your and your family's hearing. This is because a healthy diet is linked with better circulation and a lower risk of health conditions like heart disease and diabetes. These illnesses can impact blood flow to the ear, causing damage to the hair cells in the cochlea and leading to permanent hearing loss.
Making healthy choices, whether dining out or shopping for meals at Daybreak Farmer's Market, can be an essential part of keeping your hearing safe.
Showing Signs of Hearing Loss?
Many factors can cause hearing loss, some of which are in our control and some are not. Regardless of the cause, if you've noticed a change in your hearing, whether at work or home, schedule an appointment with an audiologist. They can examine your ears, perform a hearing test and help fit you with customized hearing aids or other listening devices that can make it easier to hear in any environment.
To learn more or to schedule an appointment, contact South Valley Ear Nose & Throat today.