There's nothing more exciting than watching your child or grandchild open the present from Storybook Nook they've been begging for for months. However, the same toy could compromise your child's hearing. Knowing what types of toys can cause this type of hearing damage and how to enjoy them safely is key to preserving your child's hearing health.
How Loud Is Too Loud?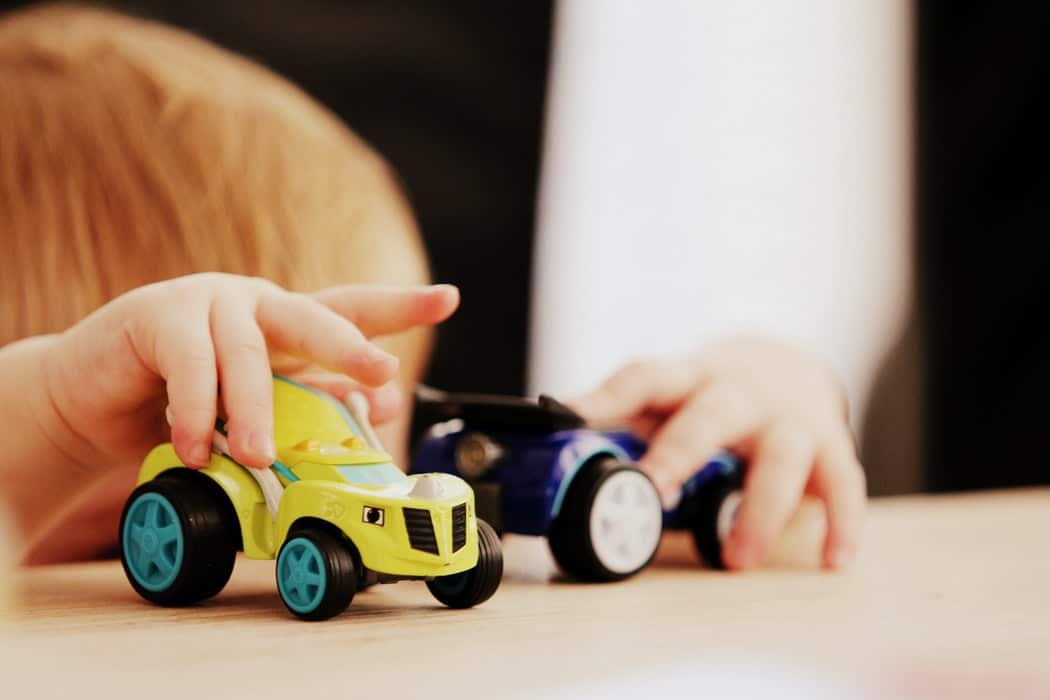 Assuming your child is going to play with their toy all day – or more than eight hours – the loudest it should be is 85 dB. This is about the volume of passing highway traffic or a busy café.
Loudest Toys of 2021
Below is the Sight & Hearing Association's list of the loudest toys of 2021 and their decibel outputs at 0 inches:
Disney Moana Squeeze and Scream HeiHei: 109.7 dB
DJ Mix & Spin Studio: 107.8 dB
Outdoor Discovery™ Hoot n' Holler Animal Caller: 104.5 dB
4-in-1 Ultimate Learning Bot: 103.6 dB
Baby Einstein™ Neptune's Friends Play-a-Sound® Book: 102.6 dB
Light & Sound Garbage Truck: 99.5 dB
Peppa Pig™ Learn & Discover Book: 98.4 dB
Laugh & Learn® On-the-Glow™ Coffee Cup: 96.0 dB
Dino's Delightful Day Book™: 94.5 dB
Rock & Bop Music Player™: 94.3 dB
Scout My Peek-a-Boo LapPup: 92.7 dB
Bright Beats™ Juniors BeatBo™: 91.4 dB
Paw Patrol™ Rescue Mission Dashboard: 91.1 dB
Crawl Along Musical Unicorn: 89.6 dB
Cocomelon Musical Yellow School Bus: 89.2 dB
Peek-a-Roo™ Panda-Roo and Baby™: 89.1 dB
Fun Sounds Hammer: 88.4 dB
Little Learner™ Roll 'n Glow Robot: 86.6 dB
Peanuts Snoopy Goes to Space Book and Flashlight Set: 86.0 dB
furReal Snackin' Sam the Bronto: 84.7 dB
Little Learner™ My First Little Bot: 84.6 dB
Pets Alive Poppy the Booty Shakin' Pug!: 84.5 dB
PJ Masks Time to Be a Hero Learning Tablet: 82.8 dB
Disney's Raya and the Last Dragon Baby Tuk Tuk Toy: 78.4 dB
What If My Child's Toy Is on This List?
If your child has a loud toy, that doesn't mean they can't play with it anymore; it just means you need to take some safety precautions.
One option is to simply remove the batteries. If the toy lights up or the noise is a key part of playtime, there are other options, like ensuring your child holds the toy at least 10 in from their ears.
You could also put a piece of tape over the speaker. One study found that placing packing tape over the speaker of popular toys reduced the sound pressure level from an average of 103.9 dB to 87.9 dB. For more information or to schedule an appointment with a hearing expert, call South Valley Ear, Nose & Throat today.